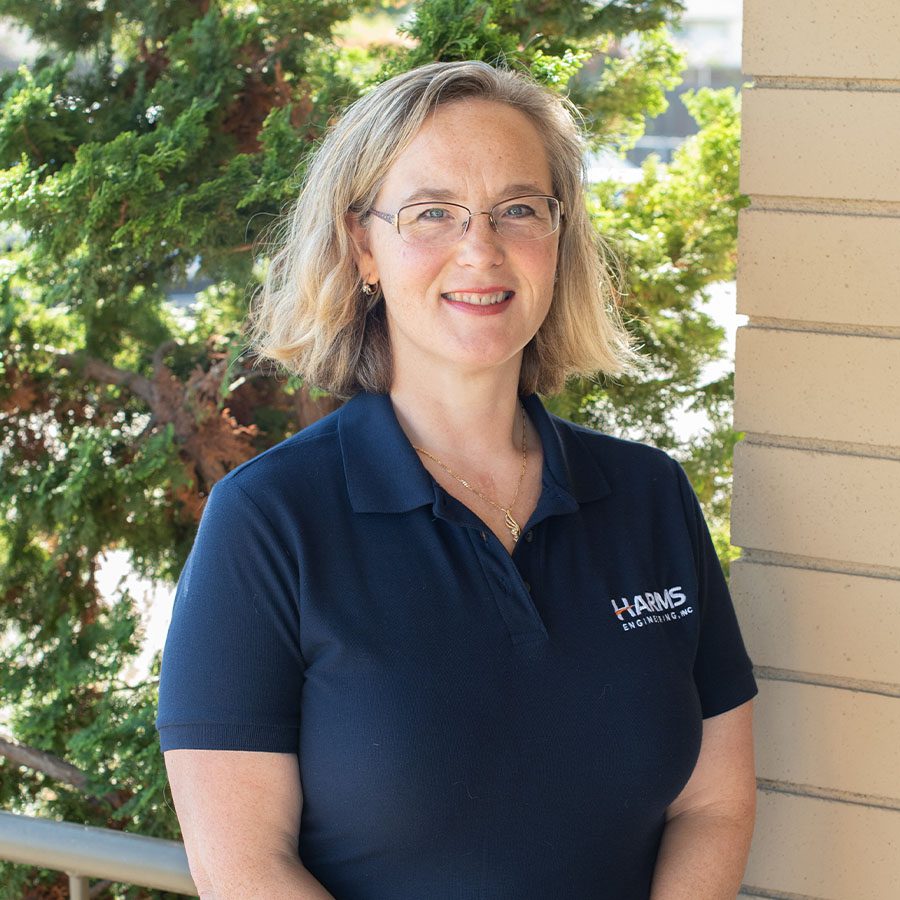 B.S. Civil Engineering, University of Washington, Seattle WA
M.S. Civil Engineering, University of Washington, Seattle WA
Christine E. Batayola, M.S. P.E.
President/Principal Engineer
Christy's leadership of Harms Engineering sustains our status as a prominent contributor in the Tri-Cities and surrounding regions. She is committed to providing practical solutions that maintain project integrity while staying within budget. She is devoted to providing quality engineering and a working environment that fosters creativity, personal growth, and leadership. Her vision includes growing Harms leadership and competence to meet future needs of the community as the Tri-Cities grows.
Christy has 25 years of experience and expertise in site development, water/wastewater treatment & design, public water system improvement, project management, and construction management. She can visualize each project's big picture while managing the details. She also has extensive experience providing bid specifications, procuring bids, and assuming the responsibility for construction management; closing projects successfully.
Christy specializes in partnering with Group A and B water systems to meet the many requirements for public water supply. Her experience includes working on projects ranging from nitrate remediation to complete water system design. In addition, she assists water systems through planning, securing funding, designing improvements, and managing construction.
Licensed in:
Washington
Oregon
Idaho
Montana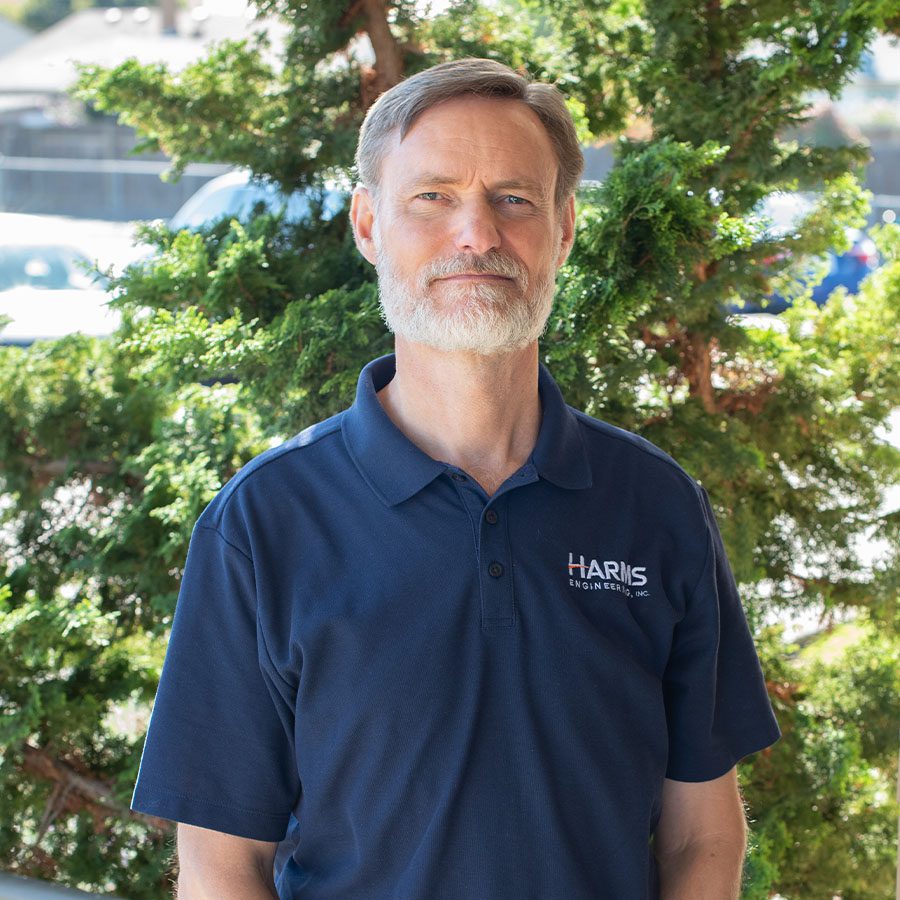 B.S.E. Civil Engineering, Walla Walla University, College Place, WA

M.S.E. Structural Engineering, Purdue University, West Lafayette, IN
Harvey E. Lighthouse, M.S.E., P.E.
Civil Engineer/Structural Lead
Harvey joined Harms Engineering Inc. in 1995 as our lead structural engineer. He has experience with a wide variety of building materials, and he has worked with scores of contractors, design professionals, attorneys, homeowners, business owners, manufacturers, insurance companies, and restoration companies. Harvey has 30 years engineering experience designing, assessing, and determining structural causes of failure. Understanding why something fails is invaluable to designing structures that will not fail.
Harvey's broad knowledge of the design of structures is represented by the receipt of the 2020 Washington State Silver Award for his prescriptive method of determining footing sizes as published in the Washington State amendment to the 2015/2018 International Residential Code.
Licensed in:
Washington
Oregon
Idaho
Nevada
Utah
South Dakota
Wyoming
Alaska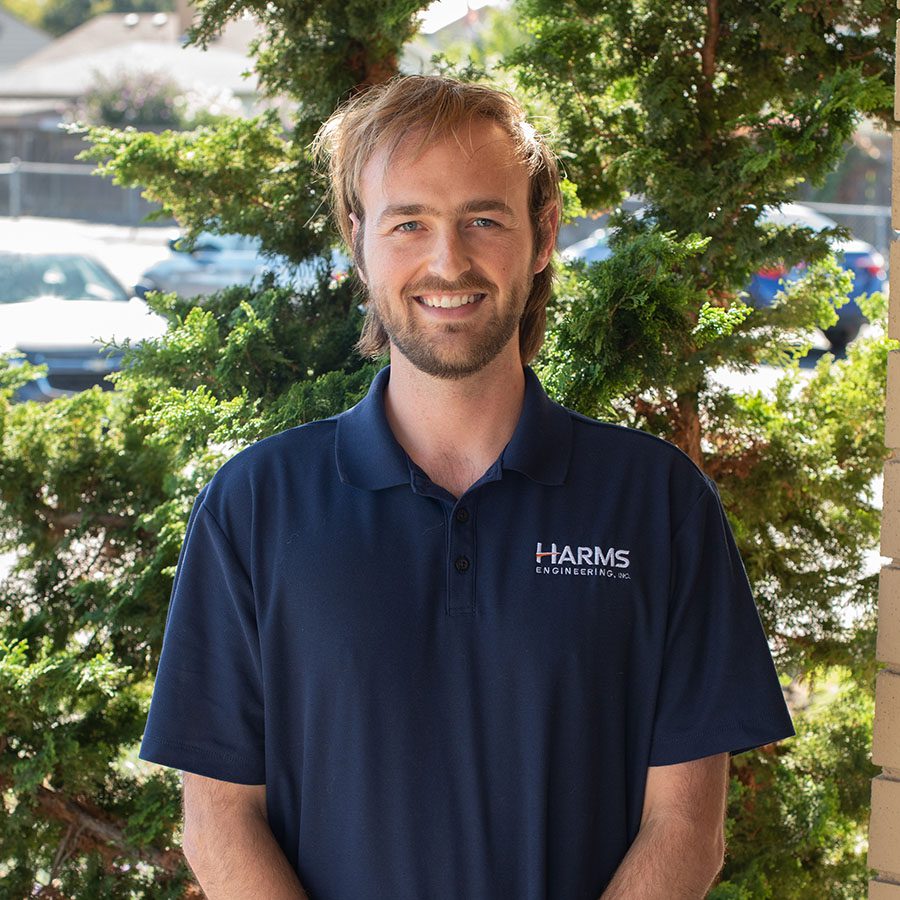 B.S.E. Civil Engineering, Walla Walla University
Braden Anderson, B.S.E., P.E.
Civil Engineer
Braden was recruited by Harms Engineering, Inc. in 2018 after graduating summa cum laude with a Bachelor of Science in Engineering. In 2021 he became a licensed professional civil engineer and is a significant contributor consistently demonstrating his aptitude for design, analysis, and observation. Braden is also a Certified Erosion and Sediment Control LEAD for construction stormwater permit inspections and monitoring.
Braden provides engineering for civil site planning, infrastructure design for real estate development, water, storm, and sewer layouts, Group A and B water systems, well construction and testing specification, and booster station designs. He also prepares water right transfer applications, environmental reviews for projects with grant funding, and performs failure analyses.
Licensed in: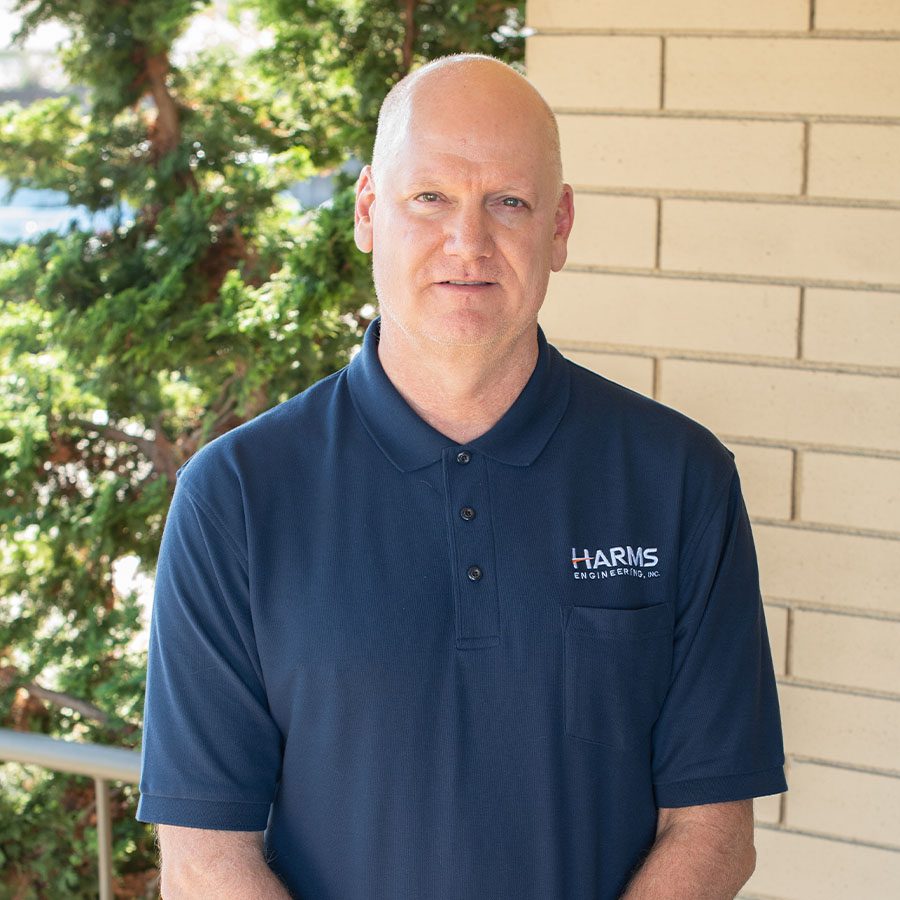 AA Computer Science, Columbia Basin College, Pasco, Washington
AA Engineering Technology, Columbia Basin College, Pasco, Washington
Mike Clark, A.A.S.
CAD Designer/Drafter
Mike is our lead designer/drafter with over 30 years of experience. His efficiency in AutoCAD Civil 3D design and drafting has been invaluable to Harms' ability to meet deadlines with well laid out and accurate plans. With knowledge of the most current software, Mike is our right-hand man in civil and water designs. He also creates exhibits for forensic cases and coordinates designs with municipal, county, and local utility providers.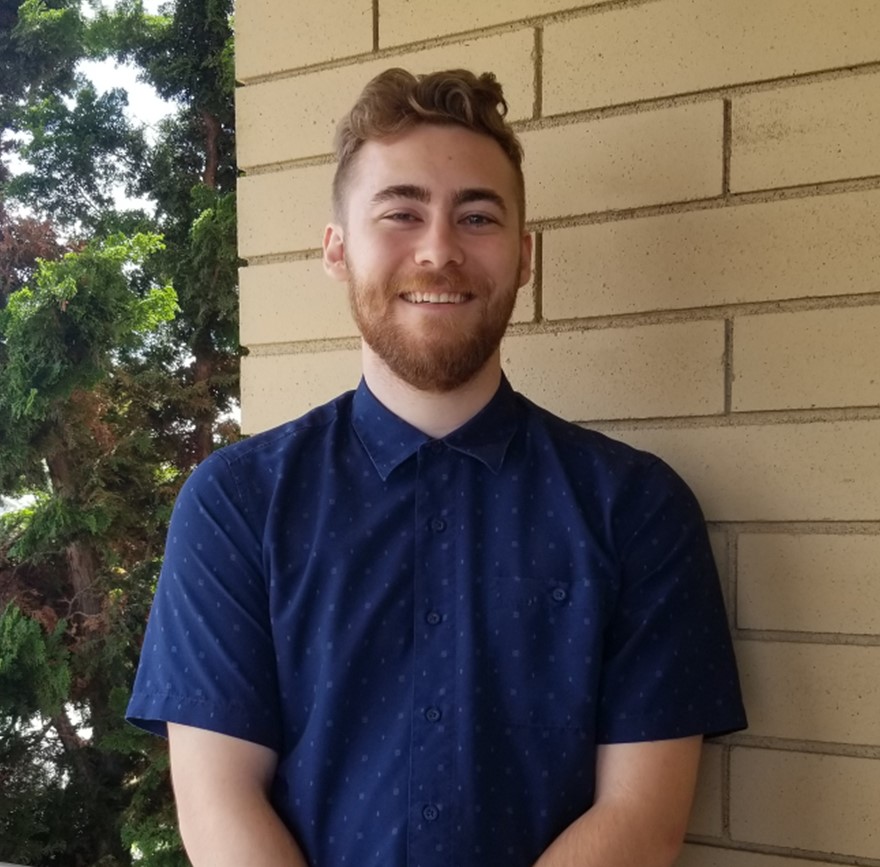 AA Engineering Technology    Columbia Basin College                    Pasco, Washington
Brian Ketterling, A.A.S.
CAD Designer/Drafter
Harms Engineering invited Brian to the design team in 2022 soon after completing his Associate Degree in Engineering Technology from Columbia Basin College.   He provides drafting/design support using AutoCAD, Civil 3D for civil projects, including subdivisions, site and utility plans.  Brian's attention to detail reflects his natural aptitude in mechanical processes and graphs interpretation.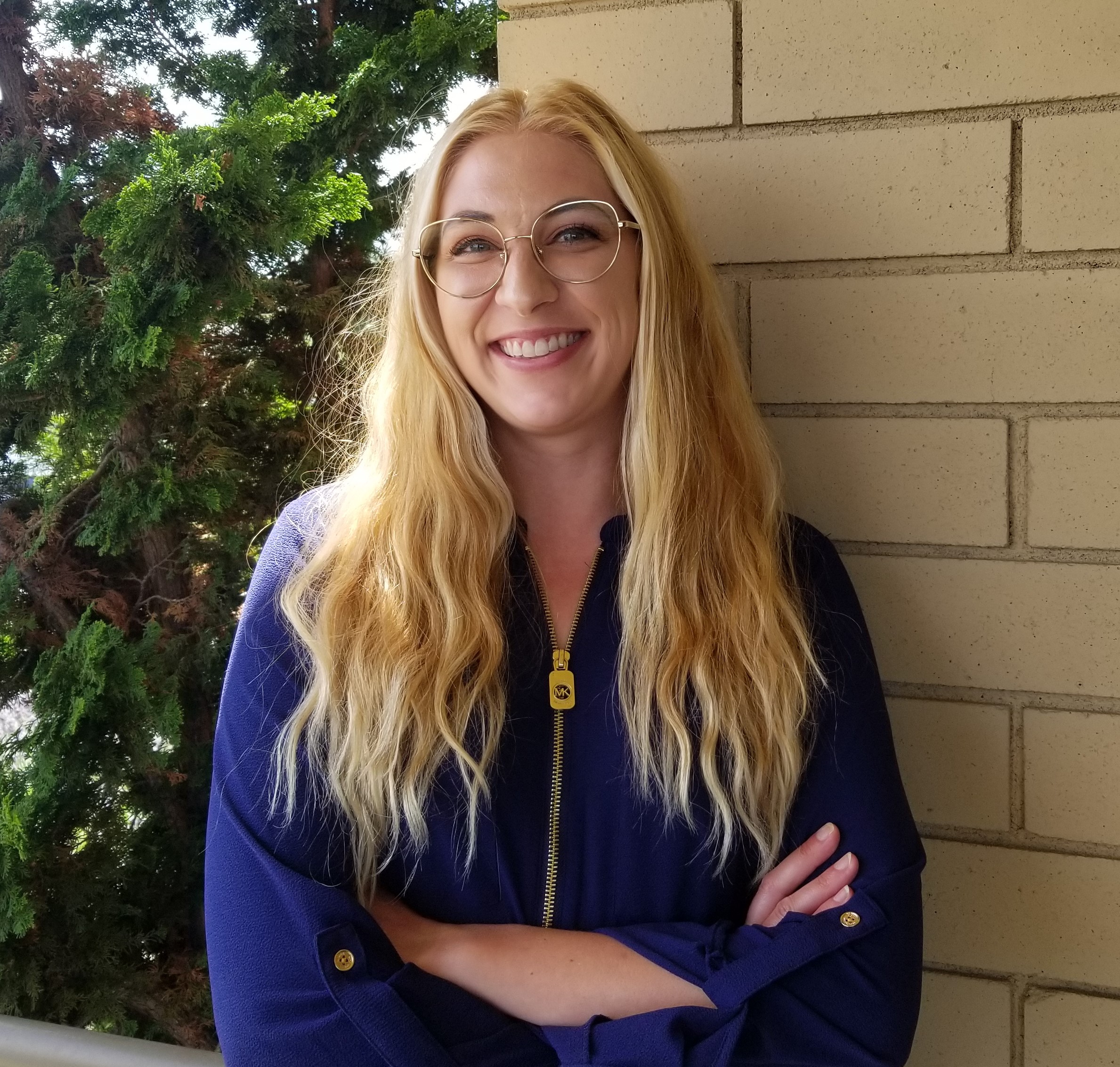 Computer Aided Design Technical Drafting Certification                      Portland Community College            Portland, OR
Danielle Pook, CAD Certified
CAD Designer/Drafter
Danielle came to Harms Engineering from Portland Community College equipped with software abilities for design in CAD and SolidWorks, Inventor and Fusion 360.  Meticulous in design detail, she supports Civil projects including subdivisions, site and utility plans as well as survey conversion.  She brings experience in components assembly from prior work as Fabrication Technician.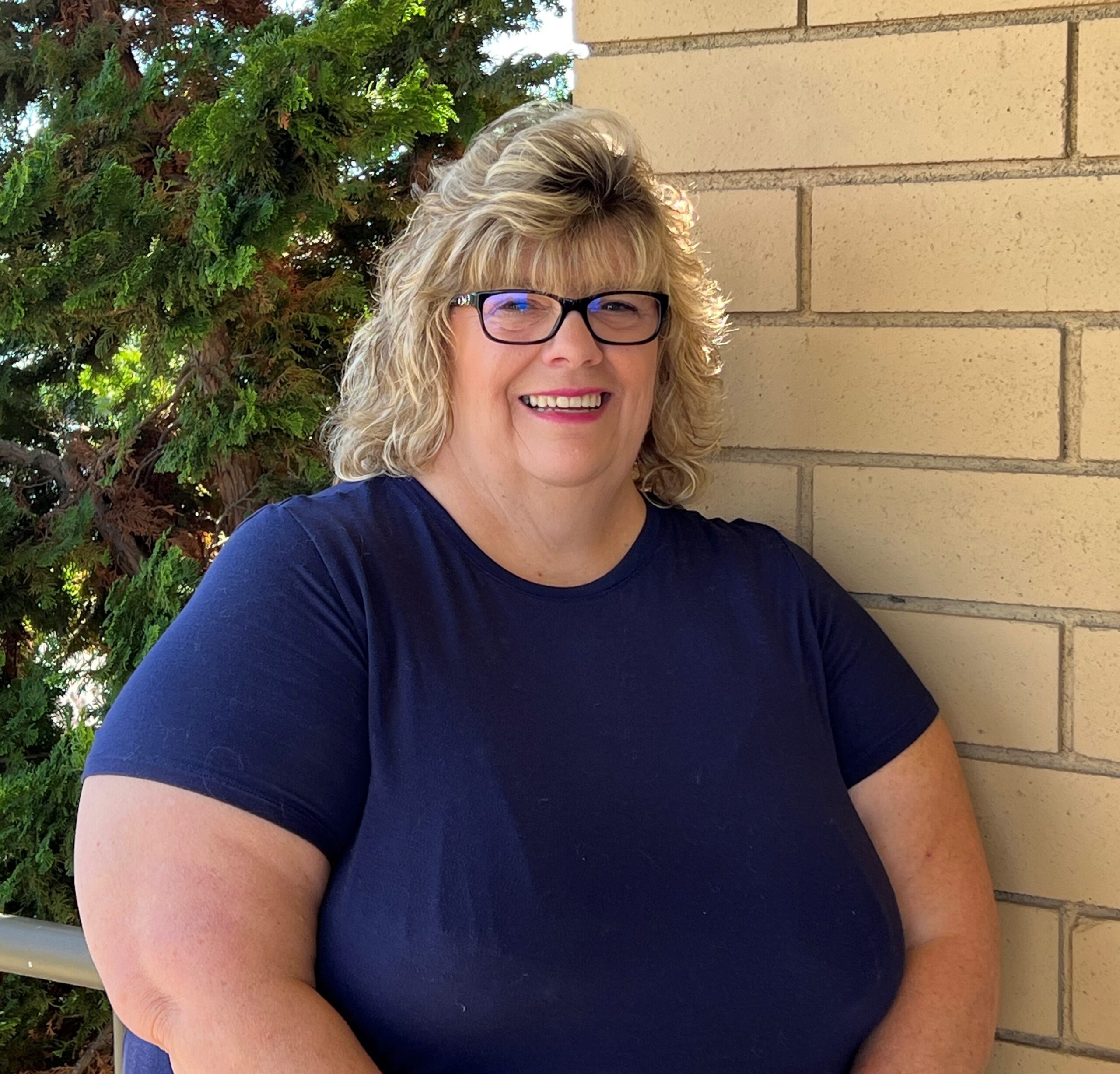 Tracy Peterson, A. A.
Office Manager
Harms Engineering welcomed Tracy as Office Manager in June, 2022.  An experienced bookkeeper and senior tax preparer,  she oversees accounts payable and receivable, payroll, banking and taxes.  Tracy also supports Client Accounts, vendor contracts, certified payroll and document preparation.
Tracy earned her Associate of Arts Degree from Walla Walla Community College.  She will soon complete her degree in Business Administration from Washington State University.  Tracy is a notary public, bonded in the State of Washington.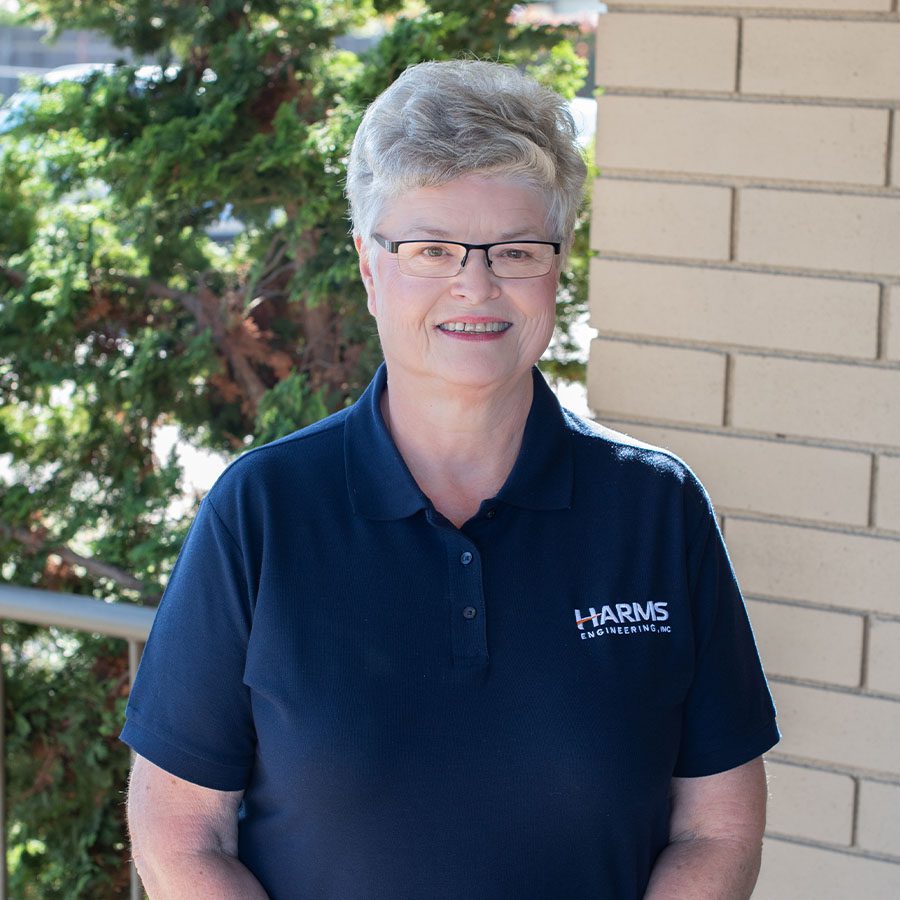 Verna Hunt
Executive Administrator
Employed with Harms Engineering since 1998, Verna is a dedicated, key player of the team. Serving at the right hand of the Company President, she administratively supports the entire engineering staff. She also ardently serves customers from first contact throughout their contract. Verna is responsible for project contracts and financial controls, management of project billing, technical writing, the corporation Statement of Qualifications, requests for proposal submissions, and certified payroll monitoring. Verna is a notary public, bonded in the State of Washington.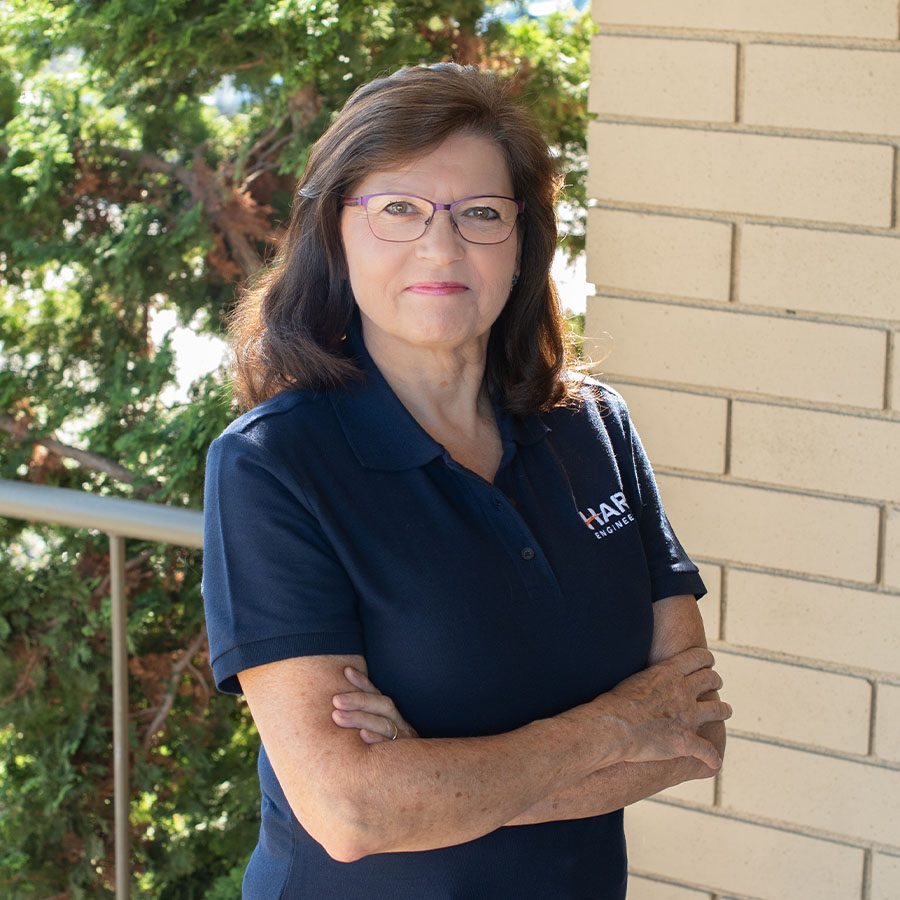 Jolynn Amend, B. M.
Office Administrator
An experienced corporate administrator, Harms Engineering brought JoLynn to the team in 2017. She brings knowledge of organizational systems and labor management, consumer communication, and marketing to our team. She is responsible for Human Resources, bookkeeping and financial reporting, corporate insurance and contracts, advertising, website administration, facilities management, and document preparation.
JoLynn earned her Bachelor of Music at Washington State University.